Swim with a Humpback Whale Gift Voucher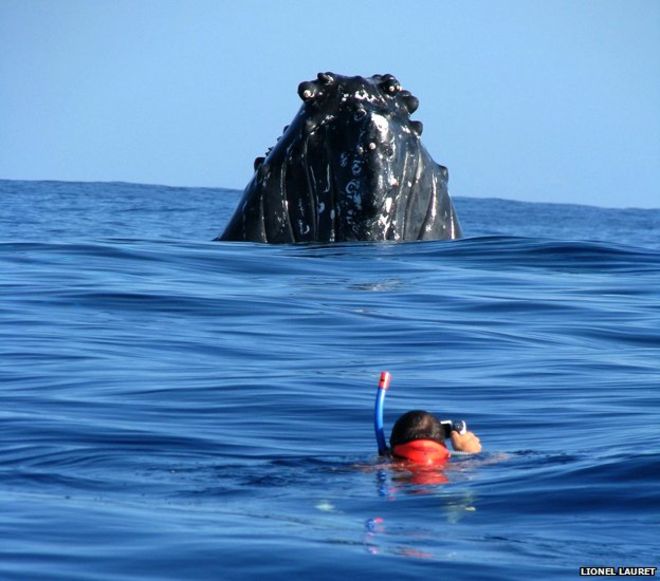 Duration: 10 Hours (approx.)
Location: Exmouth, WA
Product code: Gift Voucher
Buy a gift voucher so someone special can join Ningaloo Whaleshark Swim's team of committed, fun-loving and friendly professionals for a day out on the Ningaloo Reef and experience wonder to last a lifetime. They will marvel at the majesty, magic and massive-ness (if its not a word it should be!) of one of the biggest creatures on our planet, as the largest population of migrating humpback whales in the world swim past Exmouth.

Please note that our tour includes two free snorkels on the Ningaloo Reef and swimming with manta rays and whale sharks too as the opportunity arises.
IMPORTANT
Ningaloo Whaleshark Swim is NOT taking confirmed bookings for humpback whale swimming tours for 2018 at this stage.

We are taking prepaid Expressions of Interest for these tours to reserve your place on a tour on your preferred date, and selling gift vouchers for possible tours that will be refunded in full should the tours be permanently cancelled by the Western Australian government.

Should humpback whale swimming tours NOT be allowed to continue into 2018, we will contact all Gift Voucher recipients and offer to either refund these vouchers in full or swap them for Whaleshark Swim Gift Vouchers to the same value.
Parks and Wildlife and the Minister for the Environment in Western Australia are currently determining whether the activity will continue into 2018. Whilst operators have received no indication to date that there are any reasons for the tours not to continue, this decision is entirely up to PAW and the Minister.